5 Questions: Healthcare
Medicare starts open enrollment for fall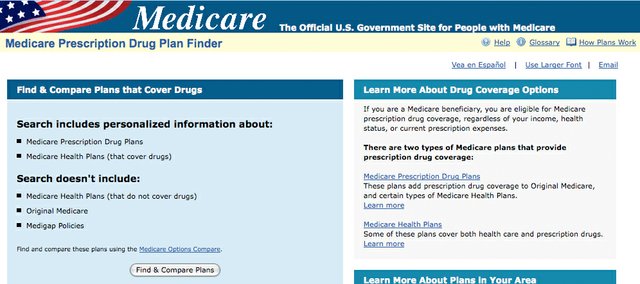 Natalie Myers, health insurance specialist for the Centers Medicare & Medicaid Services, discusses Medicare's Fall Open Enrollment period and the Prescription Drug and Health Plan options available in Kansas for 2010.
Q. What is the enrollment period for those interested in a Medicare Part D drug coverage plan?
A. The open enrollment period is Nov. 15 to Dec. 31. In some areas of the state there are plans that are no longer contracting with the federal Medicare agency, so Medicare beneficiaries currently enrolled in these plans will have to choose another health or prescription drug plan. But even if Medicare beneficiaries' plans aren't changing, this is the time of year for most of them to review and make sure they choose the right plan for their needs.
Q. What has changed since last year?
A. The changes make the plans stronger and less confusing for Medicare beneficiaries. We have taken steps to make sure plans do not discriminate against the sickest beneficiaries. Medicare also eliminated duplicative plan offerings. About 7 percent of beneficiaries will need to change to a new plan. Nationwide, about 30,000 people currently enrolled in non-renewing plans will need to choose a new plan by the end of the year. In Kansas, residents affected by the plan changes are in Johnson, Sedgwick, Shawnee and Wyandotte counties.
Q. Were beneficiaries sent information about the changes?
A. All those whose plans aren't renewing will be mailed notices to let them know they'll need to pick a new plan. They have until Jan. 31 to pick a new plan, but they should choose a new plan earlier than that to ensure there is no lapse in coverage. A 2010 "Medicare and You" handbook was mailed to every Medicare household detailing available plans, and an annual notice of change should have been received. If plan beneficiaries do not remember receiving it or perhaps threw it away, they should contact their provider and ask for a new copy.
Q. Where can people go to get help to find the right plan for them?
A. They can go to the Medicare.gov Web site to compare prescription drug plans. They can perform a personalized search of plans by entering information about where they live, the drugs they take, where they like to go to the pharmacy, etc. The plan finder takes all that information into account and basically takes all the work out of plan comparison. They also can search for plans by name or plan ID and by cost or by plan type.
Q. What about those who don't have Internet access?
A. Customer service representatives are available at the Medicare service helpline (1-800-MEDICARE) 24 hours a day. Before calling, people should gather their Medicare card, know their zip codes and have their pill bottles ready so they can discuss their dosages. For those who want to sit down face to face with someone who will compare their plans, we have many area partners who help us, like area agencies on aging. There's also the Senior Health Insurance Counseling for Kansas program, which is free and can be reached at 1-800-860-5260.