Lion senior signs national letter of intent to play softball at
WSU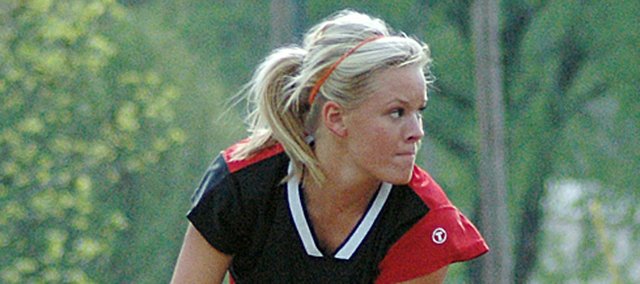 Lansing High School senior Rachel Milnark will continue her softball career at the NCAA Division I level, signing a national letter of intent with Wichita State University.
In 2009, Milnark helped lead the Lions with a .559 batting average, .985 slugging percentage, and .584 on-base percentage. For her efforts she was named to the 5A all-state team all three years of high school. In addition, Milnark was named first-team all-metro her sophomore season and second-team all-metro her freshman and junior seasons by The Kansas City Star.
Milnark has a 3.7 GPA and is a member of the National English Honor Society.

"I see Rachel fitting in well at second base or shortstop and adding a potent bat to the middle of the lineup," said Wichita State head coach Mike Perniciaro.
Milnark was one of three athletes to sign letters of intent this week with Wichita State. She'll join pitcher Sloan Anderson of Hillsboro, Ore., and Torrie Brown of Edmond, Okla., as freshmen on the Shocker roster for the 2011 season.