The Record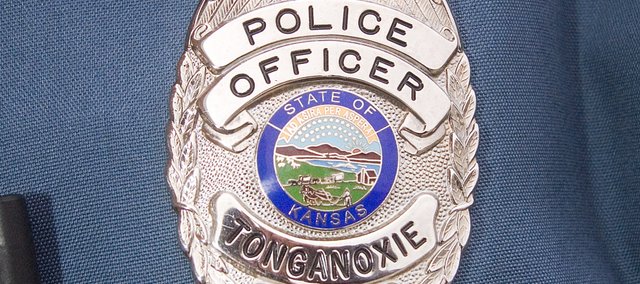 Leavenworth County Sheriff's office
• A warrant arrest was made about 1:45 a.m. Nov. 5 near 166th and Golden Road in Linwood. A 31-year-old De Soto man was driving a 1995 Blue Buick Park Avenue when he was stopped for traffic violations. During the traffic stop, the man was found to have an outstanding warrant through the Lansing Police Department and was arrested.
• About 6 p.m. Nov. 5 at 121 Kickapoo Street in Easton, a female homeowner reported a possible burglary. At the scene, a broken storm door window was found. The item used to break the window could not be determined. There was no evidence on scene that indicated entry was attempted or made into the residence. The investigation is ongoing.
• A theft was reported at about 2 p.m. Nov. 1 in the 14500th block of 158th Street in Bonner Springs. A 55-year-old male reported that $2,000.00 in cash had been stolen from a dresser drawer. The investigation is still ongoing.
• About 6:30 a.m. Nov. 4, a 51-year-old female struck a deer on K-16 Highway, near 232nd street. The woman was driving a 2008 Ford F-150, which was damaged on the left front end. The driver did not have any injuries.
• About 12:30 p.m. Nov. 4, a 42-year-old Tonganoxie man reported a theft at 2075 Country View Court in Tonganoxie. The man reported that two white males in a red Chevrolet truck loaded an all-terrain vehicle into the truck. The suspects then drove northbound on 182nd Street. The investigation is ongoing.
• A 52-year-old female was involved in a non-injury accident about 4:05 p.m. Nov. 3 on K5 Highway. The woman overcorrected after her right side tires came off the roadway, and crossed the highway, spinning 180 degrees, and exited the roadway to the north, overturning. The 2003 tan Buick Lasabre came to rest with its wheels on top of a barbed wire fence. Main Street Towing removed the vehicle from the scene and District One fire assisted with traffic control.
• About 7:45 a.m. Nov. 13, a 63-year-old male struck a deer on Highway U73, near Leavenworth. The deer struck the passenger side front of the vehicle. Also in the car were a 57-year-old female and a 5-year-old male. No injuries were sustained.
• A 24-year-old female hit a deer at 6:45 p.m. Nov. 13 on County Rd. 29. The driver was in a 2003 blue Ford Explorer. No injuries were sustained.