Third-graders get a lesson in Basehor history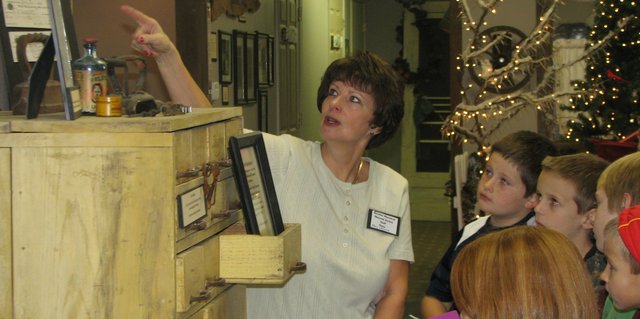 Third-grade students at Basehor Elementary School Thursday took a field trip back in time.
All four third-grade classes toured the Basehor Historical Museum that day under the guidance of museum director Carla Crawford and Mary Leonard.
The students presented the museum with hand-made ornaments they had crafted in class for the museum's Christmas trees, and they then walked around the building learning about the history of the city in which they attend school.