City prime spot for hotel, study shows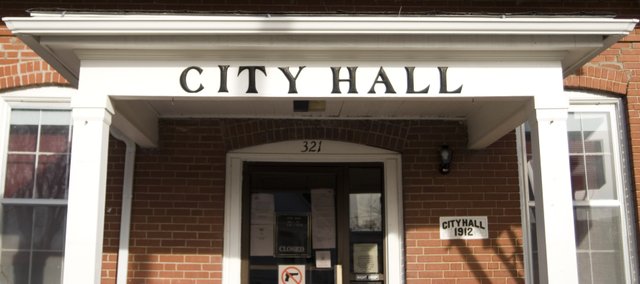 Weary travelers who are having trouble finding a room at the inn for the holidays might soon find reasonably priced lodging in Tonganoxie.

On Nov. 23, Richard Caplan, with Richard Caplan and Associates, gave a hotel market study report to the Tonganoxie City Council stating the city would be a perfect location for a 60-room hotel.
"Family members that have guests will say, 'stay in Tonganoxie because it's the closest thing we've got and it's the closet thing to the freeway and the closest thing to the interstate,'" Caplan said.
The study concluded that the primary market area for a Tonganoxie hotel would cover all of Leavenworth County and portions of Bonner Springs in Wyandotte County. The city's secondary market would extend down to Lawrence and to the Village West area in Kansas City, Kan.
"There is so much that goes on within 20 minutes of Tonganoxie, we considered a secondary market that will attract people and support people that need to conduct business and visit Tonganoxie," he said.
Based on the market study, Caplan's report suggested that Tonganoxie would need to get a hotel that is high on the economy market or low on the mid-scale market with an average nightly room rate of about $65.
It would also need to provide extra incentives, such as complimentary breakfasts, meeting spaces and even a pool to maximize its draw.
"Even though you have a wonderful municipal swimming pool, most swimming pools in hotels now offer indoor opportunities," Caplan said.
In the report, five locations were chosen as potential sites for a new hotel. Of the five potential sites, Caplan said two sites were ranked at the top because of their traffic counts, visibility, accessibility and their location near food.
"People usually don't want to eat in the hotel," he said. "They will for breakfast, but for lunch or dinner they want to go out. They don't want to drive a half-mile to get there. If they can see (places to eat) from the front door of the hotel, that's very desirable."
One site is near the southwest corner of U.S. Highway 24-40 and Kansas Highway 16. Another is at the northwest corner of U.S. 24-40 and Laming Road.
Caplan had suggested working with national hotel chains because of the exposure the hotel could get from the Internet. His report singled out three national hotel groups including Best Western International; Choice Hotels International, which owns hotel brands such as Comfort Inn, Comfort Suites, Quality and Econo Lodge; and the Wyndham Hotel Group, which owns hotel brands such as Howard Johnson, Ramada, Super 8 and Knights Inn.
He told the council he believes the hotel can reach the area's average occupancy rate of 60 percent within three years, especially after the interchange to I-70 opens.
He believes the projected traffic counts for the new interchange are conservative at best.
"None of us know (the traffic counts) for sure and that will be a factor," he said. "Everybody will start looking at those numbers once they become available."
In other business, the Tonganoxie City Council:
• Unanimously approved pay estimate No. 8, in the amount of $19,038.17 for work completed on the 2nd and Cox Street improvement projects.
• Unanimously approved $24,102.21 to First State Bank & Trust for loan payments on fire trucks.
• Unanimously approved the cereal malt beverage license renewal to Casey's Retail Company.
• Listened to the year-end swimming season report from Darren Shupe.
• Unanimously approved the purchase of a chlorine monitoring system in the amount of $8,846.47 for the Tonganoxie Water Treatment Plant.
• Unanimously accepted the Tonganoxie Planning Commission's recommendation to approve the final plat for Blue Mountain Park subdivision.
• Voted, 4-1, to spend up to $2,500 to update the city's application for the Kansas Department of Transportation's Transportation Enhancement program funds. Councilmember Tom Putthoff cast the dissenting vote.
• Heard an update from the Mike Yanez, city administrator, about the newly revised plans for the Tonganoxie industrial park.
• Were updated form Yanez about six new signs pointing to downtown Tonganoxie. The new signs, which were purchased for $237.24 from the Kansas Correctional Industries, will be placed on County Road 5, Main Street and Fourth Street.
• Unanimously approved to expend funds to send the city administrator and one council member to Washington D.C. as a part of a lobbying trip with the Leavenworth County Port Authority.
• Unanimously accepted the resignation of Michael Mogensen as city prosecutor and to accept Tonganoxie Mayor Mike Vestal's appointment of Mike Kelly, the city attorney, to the position of city prosecutor.
• Unanimously approved the promotion of Russ Moore to police sergeant.