Neighbors: Nancy Isaacs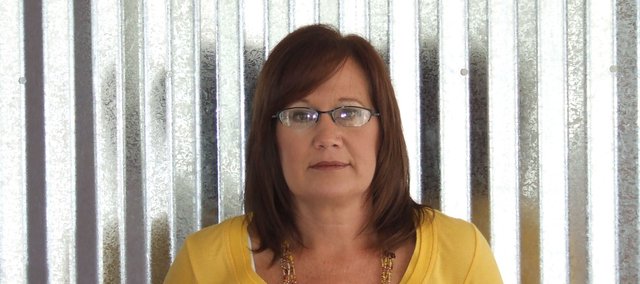 Occupation: Owner of Uptown Image hair salon, 119 Oak St.
Place of birth: Independence, Kan.
Family: Husband, Don; sons, Ethan, Lucas and Coleman.
Q: When did you move to Bonner Springs, and what brought you here? 
A: We moved here in 1993. We were looking to move to a rural area and find a house with land.
Q: What's the biggest risk you've ever taken?

A: Opening my own business.
Q: What's the best piece of advice you've ever been given? 
A: From my dad, "You only count on yourself to get through life."
Q: What three things would you want people to know about you? 
A: My family is the most important thing to me. I take my business very serious. I love car racing.
Q: What did you want to be when you grew up? 
A: A hair stylist.
Q: What's your ideal vacation spot?

A: Anywhere tropical.
Favorites:
Song: "All Summer Long" by Kid Rock
Color: Yellow
Food: Pizza