Council receives updates on city projects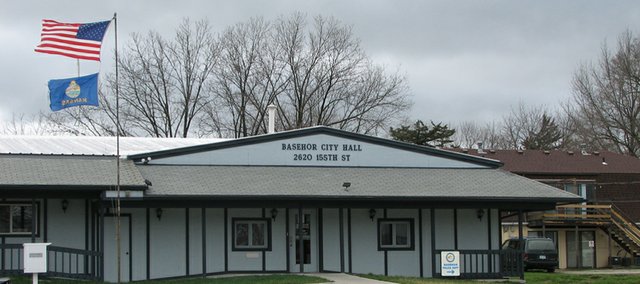 Monday night's Basehor City Council work session was all about updates.
The council previously asked engineers working on some of the city's major projects to provide monthly progress presentations, and Monday was the first of such reports.
Representatives from McAfee Henderson Solutions, MKEC Engineering and Level 4 Engineering were present at the work session to provide the latest information on the 150th Street project, the Wolf Creek Parkway project and the Basehor Town Center project.
While Wolf Creek Parkway is in the midst of some significant delays because of an unforeseen sewer line relocation, 150th Street and Basehor Town Center are moving right along. Matt Henderson, MHS, said 150th Street from Craig to Parallel would be finished by Christmas, while Brett Napier, Level 4, said Basehor Town Center was only three weeks from completion.
For more on this story, see Thursday's issue of the Sentinel.