Wyandotte County casino decision pushed back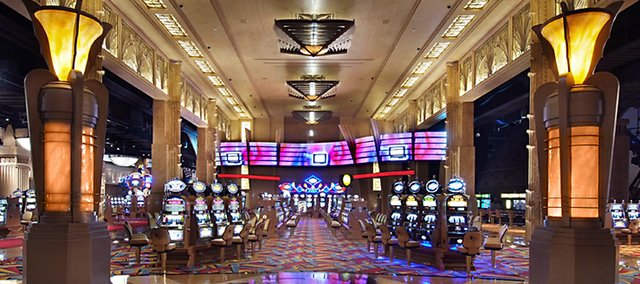 Kansas Governor Mark Parkinson has granted the Lottery Gaming Facility Review Board a 60-day extension for choosing the successful applicant to manage a state-owned casino in Wyandotte County.
The Review Board voted at its Sept. 15 meeting to request the extra time, which will move the deadline for final decision on management agreements to Dec. 28.
Currently there is one applicant up for review in Wyandotte County. Penn National Gaming of Wyomissing, Pa., recently partnered with International Speedway Corp. to build a Hollywood-themed casino overlooking Turn 2 at the Kansas Speedway.
Originally the Speedway had been partnered with Kansas Entertainment LLC to build a Hard Rock casino near the Speedway grounds and Penn National had proposed its Hollywood casino for a location near the recently opened Schlitterbahn Waterpark.
In addition to the Wyandotte County extension, the governor also granted an extension for the Sumner County casino decision, also making that deadline Dec. 28.
Review board officials say it is currently scheduled to make its decisions for Wyandotte and Sumner counties on Dec. 1 and 2. A complete list of scheduled meetings can be found at krgc.ks.gov.