5 Questions: Map makers
County touts new
GIS

Web site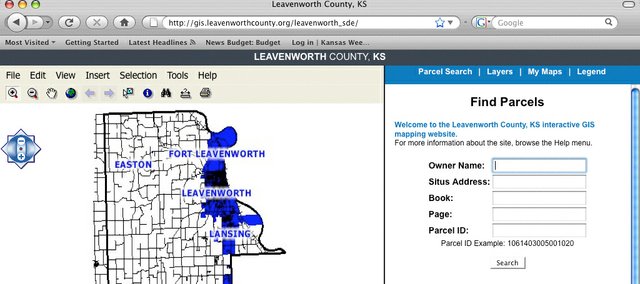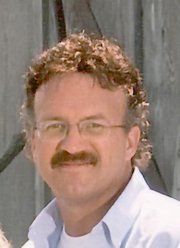 Jeff Culbertson, Leavenworth County GIS director, discusses the department's new Web site.
Q: What's the new URL for the Web site?
A: It's http://gis.leavenworthcounty.org. There are no Ws. A lot of people try to put www.gis.leavenworthcounty.org, but it doesn't work.
Q: What prompted the need for this Web site?
A: It seems like the public is getting a lot smarter. Vendors, surveyors and realtors want more data available of the Internet. It seems like everybody wants more data.
Q: What kind of features are available on the Web site?
A: A person can go to this site and get ownership information on parcels. They can also get utility information and they can find out what school district the parcel is in. One of the big features is the floodplain information, especially because FEMA (Federal Emergency Management Agency) redid the flood maps in Leavenworth County. You can go here and get the new floodplain data and figure out — to the square inch — where the floodplain is on a certain property. The Web site is still being developed. We got together enough data where it's a useful site, but we have a lot more layers coming. Some of the stuff you see in the future will be from the register of deeds, subdivision plats and more utility information. We are hoping to hook up with the city of Leavenworth and Lansing to get some of their layers on the site. I also scanned all of the 1941 aerial photos and referenced those. They are now a layer on this GIS map, so a person can pull up a parcel and see what it looked like in 1941. There are several different years on there. I'm eventually going to have aerial photography from about every six years in chronological order.
Q: What do the people who have used the site think about it?
A: It's cut our phone traffic in half. There are two sets of people out there. There are the people who are used to this kind of tool because it's available in Johnson and Wyandotte counties. Now they are tickled that we've finally caught up. The rest think it is incredible. They don't even see how we can do this.
Q: How long have you been developing the site?
A: We've spent about two years packaging things up to put on the Internet. We contracted with Midland GIS to host the site and build the Web page. They wrote a script to download updated information daily. Every night the script downloads the latest information and dumps it to the host site.