County commission approves Basehor rebate program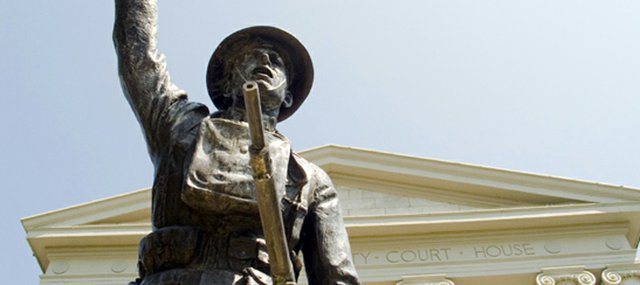 Basehor's new tax rebate program has cleared another hurdle.
The Leavenworth Board of County Commissioners approved, 2-1, the program Thursday during a regular meeting. Commissioner Clyde Graeber was opposed.
The program, which expires in 2012, offers a property tax rebate of 100 percent for three years and 50 percent for an additional three years on new residential structures. It also offers a rebate of 85 percent for three years and 25 percent for three additional years on new commercial structures. Structures must be assessed at a minimum of $140,000. The rebate applies only to the portion of property taxes that would go to the city of Basehor.
Commissioner J.C. Tellefson said he believed the program was a creative idea that would fuel economic growth in Basehor, thus spurring expansion and generating revenue in Leavenworth County. Graeber said he was concerned the county would lose money because of the plan, specifically on houses that would have been built regardless of the rebate program.
"You're not losing anything you don't already have," Basehor City Council member David Breuer said to the commissioners. "We're trying to stay competitive with our neighbors to the east."
For more on this story, see the Oct. 15 issue of the paper.