Drive-through clinic being offered until 1 p.m. today at Tonganoxie Middle School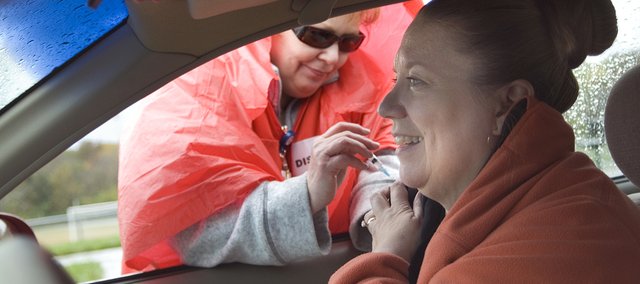 To help aid in the transmission of seasonal flu vaccines, the Leavenworth County Health Department is sponsoring a drive-through flu clinic to distribute the vaccine today until 1 p.m. at Tonganoxie Middle School, 824 Washington St.
Quantities will be limited.
The cost for the seasonal vaccine at the clinics is $20. The health department will accept cash, check, Medicare B, Medicaid and Healthwave. Vaccines are recommended for anyone 6 months and older. Children between the ages of 6 months and 3 years will require a note from a doctor.
Health officials ask that people wear appropriate clothing for receiving a flu shot in their upper arm.