Neighbors: Mark Loughry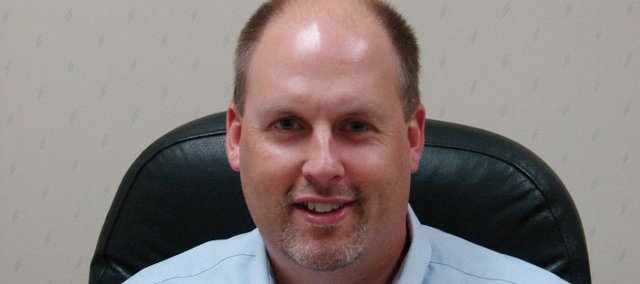 Mark Loughry
Occupation: Basehor City Administrator
Place of birth: Norton
Family: Wife, Laurie; son, Wyatt; daughter, Kayla
Q: When did you move to the Basehor area, and what brought you there?
A: I moved here in August, and it was by job that brought me here.
Q: What's the biggest risk you've ever taken?
A: Asking my father-in-law for permission to marry my wife before I asked her. He could have shot me down.
Q: What's the best piece of advice you've ever been given?

A: Don't take yourself too seriously, which was advice given to me by a previous boss.
Q: What three things would you want people to know about you?
A: I'm friendly, I like to help people and I am a football fanatic.
Q: What did you want to be when you grew up?
A: A quarterback on a football team.
Q: What's your ideal vacation spot?
A: If I could go anywhere in the world, it would be Ireland.
Favorites:
Song: "Hold on Loosely," by 38 Special
Color: Green
Food: Barbecue ribs