Library class focuses on retirement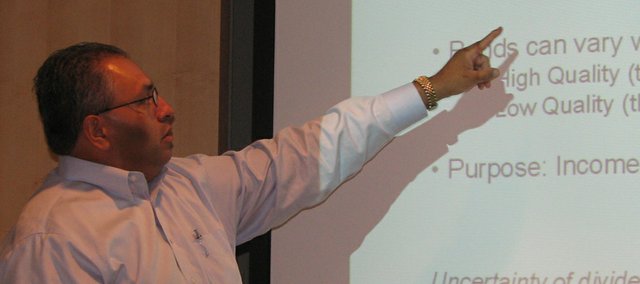 Retirement planning can seem quite daunting, but a class at the Basehor Community Library showed visitors a few ways to ease stress when preparing for the golden years.
Sage Point investment advisor Julian Espinoza led the class Monday night, which is the third in a series the library is conducting on the basics of investing.
Espinoza discussed some key factors to keep in mind when creating a retirement plan like determining the number of years a person wants to live on retirement funding, distinguishing essential versus discretionary expenses and considering the risks of retiring.
For more on this story, see Thursday's issue of the Sentinel.