Five questions: Safe Halloween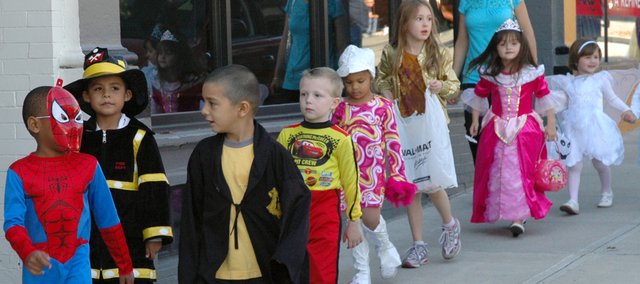 Q: At what age do you think it's safe for children to trick-or-treat without adult supervision?
A: Trick-or-treating has typically been for children up to the age of 13. I honestly feel that all children that are out trick-or-treating should have some sort of adult supervision.
Q: Where are the best places for children to be making the door-to-door candy runs?
A: We always encourage children and parents to be in well lit areas, away from busy traffic and usually in neighborhoods that they are familiar with.
Q: What are some other safety tips for trick-or-treaters?
A: We always recommend being in groups. There is safety in numbers. Wear light-colored costumes or carry flashlights for visibility. Try to avoid full-face masks, as they really limit a person's vision. We also encourage a child to carry a cell phone...just in case they should get separated from their group.
Q: What should parents and drivers on Halloween do to ensure trick-or-treaters' safety?
A: Parents should also carry a good source of light... They should also have some sort of communications available. They should always keep a close eye on the children as they run about. Again, travel in areas that are familiar and be extra careful and aware of vehicle traffic when walking in the streets. Drivers should slow down and really be looking around as they go up and down the streets.
Q: If parents or children would like more information on safe Halloween practices, where should they go?
A: If parents would like any additional information or suggestions, they can call the Basehor Police Department, and we will be glad to assist. We hope everyone has a very safe and enjoyable Halloween.