Moran makes appearance at Leavenworth Lions Club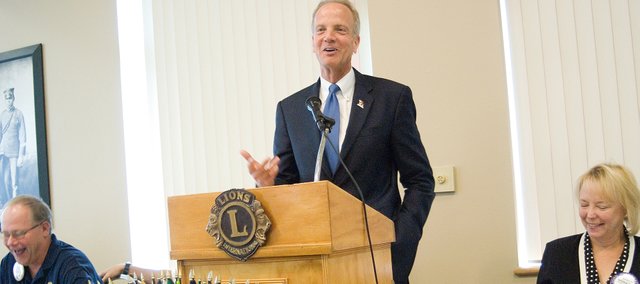 While many United States citizens have been expressing concerns about recent government actions, U.S. Rep. Jerry Moran, R-Kan, has some concerns of his own.
At Thursday's Leavenworth Lions Club meeting, Moran said he saw numerous problems with all stimulus packages and cited the government's borrowing money as the reason the nation was in such an economic crisis.
"While spending money I think can be a bad thing, borrowing money is even worse," Moran said. "We've borrowed too much money. We cannot afford to do what we're doing."
Moran also said he believed officials in Washington, D.C., had lost sight of what was important, trapping themselves in a constant struggle of political parties.
"It's become a game between two teams: the Republican team and the Democratic team," Moran said. "It's not all about how to make your political party look better. It's about trying to make life better in America."
Check back in with this Web site Sept. 9 for more on the story.