Safe Harbor sees continued success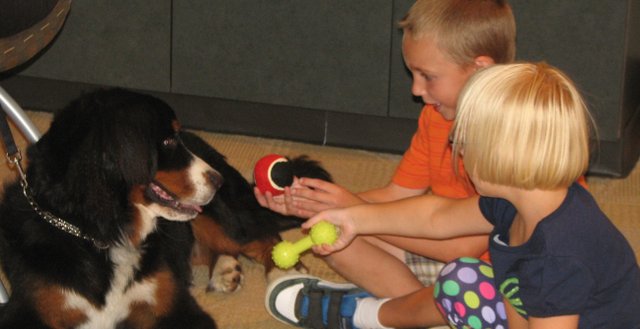 The Safe Harbor Prison Dogs program has seen steady success with its training and adoption plans for dogs in numerous Kansas counties.
Brett and Wendy Peterson came to the Basehor Community Library Thursday to tell visitors about how far the program had come in its five years of operation housing dogs with inmates at the Lansing Correctional Facility.
With an average of 70 dogs in the prison at any time and more than 3,000 dogs adopted into homes, Brett Peterson said he and the other Safe Harbor workers were proud of their work.
The incident Brett and Wendy Peterson refer to as "the great escape," when president Toby Young helped an inmate escape through use of a Safe Harbor dog crate, did not slow the program's stride in the least, Brett Peterson said.
"It barely made a ripple," Brett Peterson said. "That happened on a Sunday, and the following Saturday we went to PetSmart to do an adoption just like we always did. No one really talked about it."
For more on this story, see the Sept. 10 issue of the Sentinel.