Neighbors: Aladdin Ashkar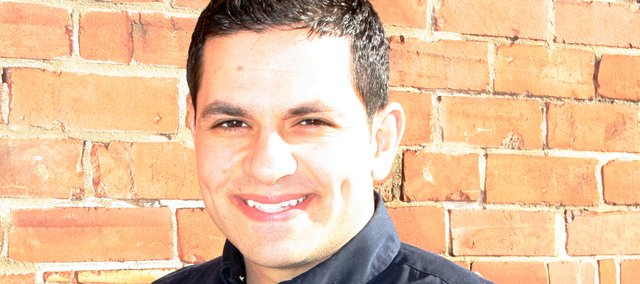 Occupation: Basehor Community National Bank commercial lending officer, Chamber of Commerce vice president
Place of birth: Brooklyn, N.Y.
Family: Wife, Aundria; sons, Laith and Zaid; dad, Adnan; mom, Amal; brothers, Amjad and Ahmad; sisters, Sherin and Suzy
Q: When did you move to the Basehor area, and what brought you there?
A: I grew up in Leavenworth and have worked in Leavenworth County for the past five years. I started working for Community National Bank in Basehor back in July 2007.
Q: What's the biggest risk you've ever taken?
A: I'm a banker...I don't take risks.
Q: What's the best piece of advice you've ever been given?
A: My parents always taught me to always keep an open mind and a compassionate heart.
Q: What three things would you want people to know about you?
A: I love to travel. I've been all over the globe. I love being a dad to my two little boys. I cut my own hair!
Q: What did you want to be when you grew up?
A: I really wanted to be a professional athlete. Then years later, reality set in.
Q: What's your ideal vacation spot?
A: I can't imagine it gets any better than the island of Kauai in Hawaii.
Favorites:
Song: Too many to pick just one
Color: Growing up it was red, now I'd say black
Food: Mexican and Middle-Eastern food