Lansing's Autumn in the Grove set for Oct. 10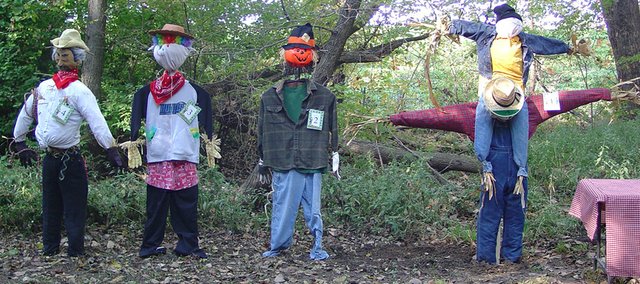 If the leaves are beginning to turn, it must be time for the city of Lansing's annual Autumn in the Grove festival.
This year's festival, the fourth annual, will be from 10 a.m. to 5 p.m. Saturday, Oct. 10, in Kelly Grove Park, East Gilman Road and Kansas Highway 7, next to Crossroads United Methodist Church.
Live music will be provided by the bands Festhaus-Musikanten and Tullamore throughout the day. There will also be a variety of fall favorites: pumpkin decorating, children's crafts, a farmers market, artisan demonstrations and storytelling. A wide choice of food and drink will be available including apple dumplings, caramel apples and cider.
Civic groups and student organizations wishing to raise money for their groups are invited to participate by calling the Economic Development/Convention & Visitors Bureau at (913) 727-5488 or e-mail holler@lansing.ks.us.
The Lansing Historical Museum will be closed on Saturday, Oct. 10 to support this event. Lansing Community Library will be open from 10 a.m. to 2 p.m.
For more information, contact the.