Area resident in Leadership Kansas class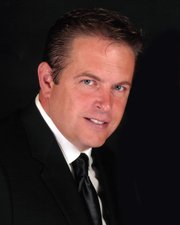 A better understanding of the "state's economic engine" is at the forefront of Kevin Istas' mind as he prepares to join a select group of business men and women in the 2010 class of Leadership Kansas.
The statewide program, sponsored by the Kansas Chamber of Commerce, brings together a mixture of future state leaders and aims to develop and motivate them to be involved in the social, business and political aspects of their Kansas communities.
"We have a very diverse state, so someone from Kansas City may not have the opportunity to have exposure to issues prevalent in the southwest part of the state," Istas said. "I think the numerous connections I will make with this diverse network of Kansas leaders from all different business sectors will help me understand everything is interrelated."
Istas, who is senior vice president of operations at Walton Construction in Kansas City, Mo., was nominated for the position by a supervisor. Following an extensive application process, of which the chamber reports it receives nearly 600 applicants every year, Istas was chosen as one of the 40 to participate this year.
While the group hasn't assembled for orientation yet, Istas, who is a Basehor resident in the Cedar Lakes subdivision, is excited for what the program will bring.
Throughout the six-month program, the 40 class members will be exposed to a variety of experts and educational three-day training sessions in six different Kansas communities, including Garden City, Kansas City Metro, Hays, Hutchinson/Wichita, Manhattan/Junction City and Topeka. Discussion topics will include business, education, agriculture, public policy, societal health and development, economics and government.
"I hope the experience will give me three things: a broader network of business colleagues and resources of leaders from around the state, a better understanding of state and local business issues and to touch on the history and economic engines of various parts of the state," Istas said of his expectations.
Istas said he thought programs such as Leadership Kansas were important for participants. Instead of focusing on just his own community, Istas said he hoped to acquire a unique look and sense for what the state as a whole is all about.
"Unfortunately, if you do not push yourself, you get somewhat tunnel vision," Istas said. "You wake up every day going to your industry and the same people you always network with. That tunnel vision I do not think is beneficial. Expanding your zone of comfort and reaching out and learning about the beautiful state we live in can only help long term in your personal and your employer's growth."
Since being named to the 2010 class, Istas said he had been inundated with welcome letters from program alumni. From government officials to heads of banks and museums, Istas said the welcome meant so much.
"This program has been in place 32 years," Istas said. "This just energizes the new class. I'm getting so excited about belonging to this prestigious organization."