Neighbors: Rita Hoag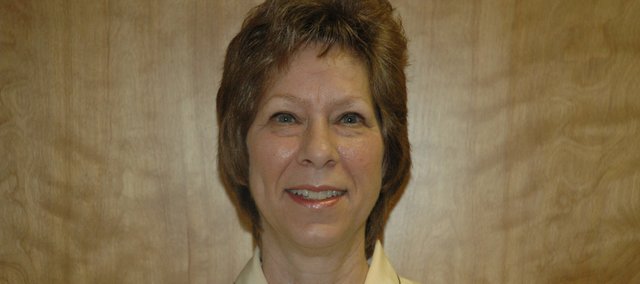 Occupation: City clerk, city of Bonner Springs
Place of birth: Kingman
Family: Husband, Gil; son, Chris; daughter, Melissa
Q: When did you move to Bonner Springs and what brought you here?
A: February 1971, after my marriage. My husband worked and lived in Kansas City, Kan., before our marriage, and we preferred to live in a small town.
Q: What's the biggest risk you've ever taken?
A: I climbed 40-foot cottonwood trees when I was a kid.
Q: What's the best piece of advice you've ever been given?
A: To be honest, no matter what.
Q: What three things would you want people to know about you?
A: I love Nora Roberts novels and Daniel O'Donnell's music. My husband is the second youngest of nine, and I am the second oldest of nine. I have lived in Bonner Springs 39 years and worked for the city 33 years.
Q: What did you want to be when you grew up?
A: A math teacher.
Q: What's your ideal vacation spot?
A: Anywhere near a beach.
Favorites:
Song: "Unchained Melody"
Color: Green
Food: American