Leavenworth County Commission approves negotiations for new home for Council on Aging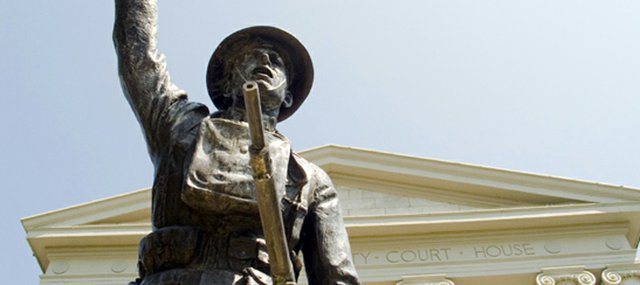 The Leavenworth County Commission authorized staff to negotiate a lease that will provide a new home for the Leavenworth County Council on Aging.
The move came despite an appeal from representatives of the council's current landlord, Heritage House of 109 Delaware Street in Leavenworth, to reconsider its bid to retain the lease.
Although sensitive to the move's consequence to Heritage House, but also seeing it as a potential opportunity for that organization, commissioners went with the lowest proposal from Land Barron for space at 1830 S. Broadway in Leavenworth. The proposal was for $54,000 plus $15,000 in utilities a year compared to that at the Heritage House of $67,581 for the lease and other $6,900 for utilities. The Land Barron lease was fixed for three years while the rejected bid would increase 3 percent a year for that period.
County Administrator Heather Morgan added that the Heritage House location failed to meet the request for proposal's space requirements and parking needs. Although the current landlord said it could modify the space, the result would be shared space and not private space as required, Morgan said.
In other action of the last week, the commission:
• Appointed Alberta June Hagenbuch to fill the an opening as Reno Township clerk.
• Appointed Wyatt Galloway to fill he unexpired term of Bobbie Bower on the Leavenworth County Juvenile Corrections Advisory Board.