BLHS

golfers sixth at Mill Valley
Olathe — The Basehor-Linwood boys golf team finished sixth at the Mill Valley Invitational on Wednesday at Prairie Highlands Golf Course.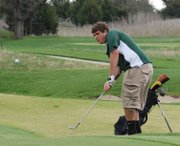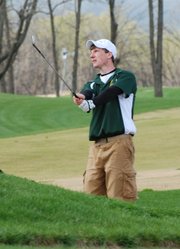 Bobby Courtney continued his consistent play and fired an 86 to lead the Bobcats, but he finished three strokes out of the top 10.
Nick Rhodes had a 90, Gabe Vlasic and Aaron Williams each shot 93 and Alec Otting had a 95 to round out the BLHS lineup.
St. James Academy won the team title with a 319, De Soto was second with a 327 and Tonganoxie took third with a 343. BLHS had a 362.
St. James Academy's Parker Miller, a transfer from Bonner Springs, won the tournament with a 77.