Basehor-Linwood students get surprise lesson in safety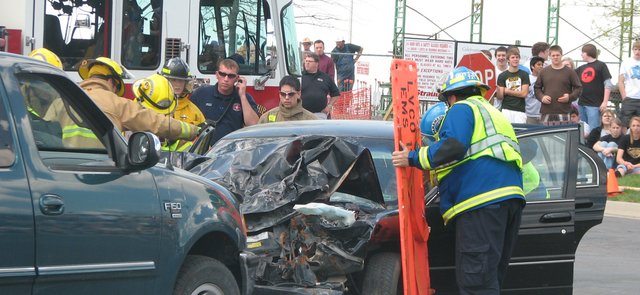 Thursday started out like any other day at Basehor-Linwood High School, but that afternoon, the entire student body was witness to a drunk driving accident in the school's parking lot.
Several students participated in a simulated car crash to bring home a point to their classmates: drinking and driving is never worth the consequences.
Fairmount Township Fire Department, the Basehor Police Department, Leavenworth County Emergency Medical Services, the Leavenworth County Health Department and the Kansas Highway Patrol volunteered their time that day to assist the students in creating a realistic emergency situation.
For more on this story, see the April 22 issue of the Sentinel.