Former student returning for concert at
LHS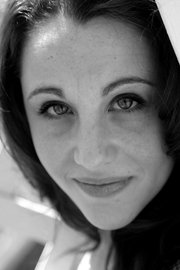 A professional opera singer who first began learning her craft at Lansing High School will be returning to sing in a concert later this month.
Crystal Buck is touring with The Midwest Summer Recital Tours and will be the featured soloist with the Lansing High School choirs under the direction of LHS choir director Jonnie Brice in a concert Tuesday, April 28, at the LHS Auditorium.
Among the selections Buck will be singing is "Vili" from the Merry Widow by Franze Lehar.
"I would not be touring as a professional opera singer if it were not for my start in music with Lansing High School and Jonnie Brice," Buck said.
Buck graduated magna cum laude with a bachelor of music in performance and double minor in piano and modern languages from Saint Mary's College.
In addition to performing, she teaches piano, voice and acting to her students at Farley's House of Pianos in Madison, Wis.