Mayor's appointment for city clerk not approved by council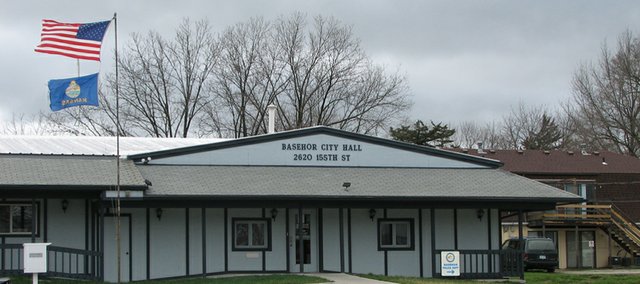 After a special Basehor City Council meeting that was called to consider appointing a new city clerk, the position remains open.
Basehor Mayor Terry Hill announced his choice for city clerk at the Wednesday night meeting, and the council voted against his recommendation, with only council members Bill Moyer and David Breuer voting in favor of the appointment.
Hill selected Sheldon Hamilton, finance director for the City of Russell, for the position. After hearing a motion and a second on the appointment of Hamilton, Council President Jim Washington moved for a 45-minute executive session to discuss matters related to non-elected personnel. The motion carried, 3-2 with members Moyer and Breuer opposed.
Upon returning from executive session, Hill called for a vote, and the motion to appoint Hamilton failed.