Neighbor: Cindy Kapeller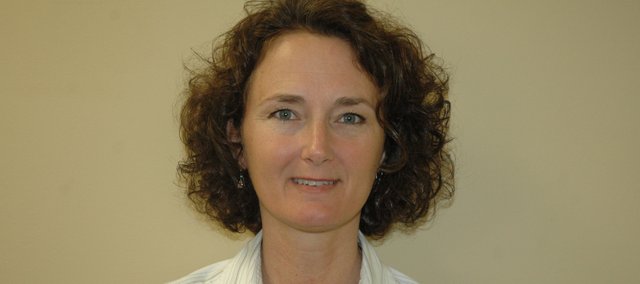 Occupation: Delaware Ridge Elementary principal
Place of birth: Evansville, Ind.
Family: Husband, Doug Kapeller; stepdaughters, Meghan and Kate
Q: When did you move to the area and what brought you here?
A: I accepted the principal position at Bonner Springs Elementary in 2005 and have worked in Bonner Springs for five years.
Q: What's the biggest risk you've ever taken?
A: The biggest risk I have taken was moving to Texas when I graduated from college. I moved from a very small town in Indiana to the big city of Houston all by myself.
Q: What's the best piece of advice you've ever been given?
A: Slow down and take time for myself.
Q: What three things would you want people to know about you?
A: I love my job as the principal of Delaware Ridge Elementary. Even though I love my job, I really don't work all the time. I would love to have a Harley-Davidson motorcycle.
Q: What did you want to be when you grew up?
A: A teacher. I decided this when I was in second grade when Miss Chapman was my teacher at Chandler Elementary School. She showed her students such kindness and genuine care.
Q: What's your ideal vacation spot?
A: I love being outdoors, so the mountains of Colorado — in the summer, not the winter.
Favorites:
Song: "My Own Two Hands," by Jack Johnson
Color: I love all colors, however, my wardrobe consists of a lot of black, gray, white and khaki.
Food: Peanut butter