Neighbors: Albert W. Stuchlik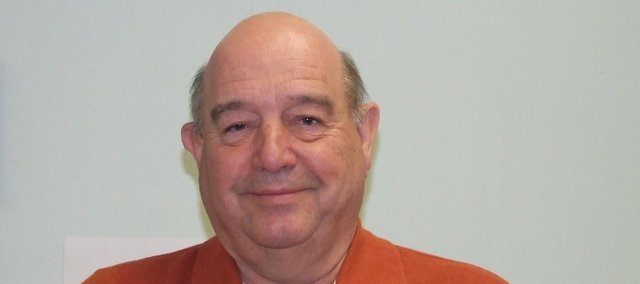 Occupation: Retired, part-time volunteer at Vaughn-Trent Community Services and public relations officer for Olsen-McGraw-Thompson-Goins Veterans of Foreign Wars Post 6401
Family: Daughters, Heather and Krista
Place of birth: Kearney, Neb.
Q: When did you move to Bonner Springs and what brought you here?
A: I moved here in 1947 at age 1 when my parents moved here.
Q: What's the biggest risk you've ever taken?
A: My tour of duty with the United States Army in 1970 in Vietnam.
Q: What's the best piece of advice you've ever been given?
A: The best advice I've been given and/or made use of is to be there to help people.
Q: What three things would you want people to know about you?
A: I enjoy the Kansas City T-Bones minor league baseball team, I enjoy meeting new people and I enjoy community service.
Q: What did you want to be when you grew up?
A: I wanted to be a professional baseball player.
Q: What's your ideal vacation spot?
A: The Rocky Mountains during fall.
Favorites:
Song: Either "Sentimental Journey," by Les Brown and his orchestra, or "In the Mood," by Glenn Miller
Color: Blue and gold, the school colors of Notre Dame
Food: I enjoy good Chinese food.