State's chief justice announces retirement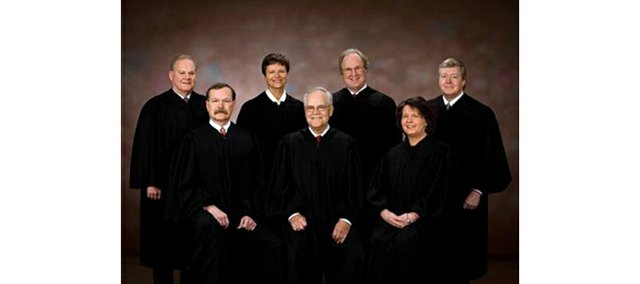 Kansas Supreme Court Chief Justice Robert E. Davis announced Tuesday morning that he was resigning — effective immediately — because of health reasons.
In a letter to Gov. Mark Parkinson, Davis said his decision had been difficult.
"But it is a choice I make in the best interest of the court and the people of Kansas who depend on us," the 70-year-old chief justice added.
Davis served on the state's high court for 17 years, and had been chief justice since January 2009. Before his service on the state Supreme Court, he had served eight years on the State Court of Appeals and as a judge of the Leavenworth County District Court.
He also served one term as Leavenworth County attorney.
Justice Lawton R. Nuss assumes the position of chief justice as the next most-tenured justice on the court, pursuant to the Kansas Constitution.
Nuss, who has been a member of the Supreme Court since 2002, has been acting on behalf of Davis during his medical leave.
"I cannot say enough about how proud I am of the dedicated Kansas judges and non-judicial employees who have worked hand-in-hand to administer justice in a timely and fair manner, often under extremely adverse economic conditions," Davis said in his letter to the governor.
Check back later for more on this story.