FAA

approves grant for site study of new Leavenworth County airport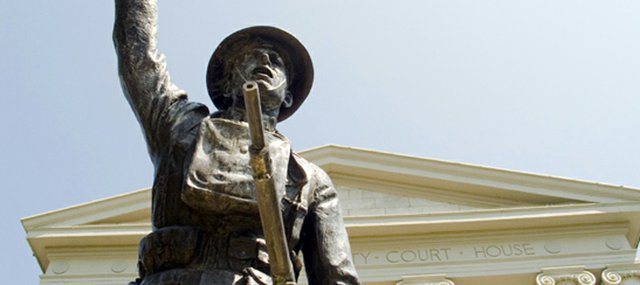 On word the Federal Aviation Administration has approved a site selection grant, Leavenworth County commissioners reconfirmed their vow not to spend more money on a possible new airport beyond that study before a countywide vote.
County Administrator Heather Morgan told commissioners Thursday she received notification the FAA approved the grant not to exceed $149,320 to pay for a site selection study for a possible new general aviation airport. The county's match is $4,200.
One thing is known in advance of the site study. Locations near Tonganoxie won't be considered because it is too close to the Lawrence general aviation airport about 9 miles down U.S. Highway 24/40.
With the news of the FAA grant, Commissioner Clyde Graeber asked his fellow commissioners what would be the next step in a possible new airport's development. He reminded them commissioners promised not to spend more money toward a new airport beyond the site selection study after resident Irene Tork presented in February a valid petition asking the question of funding an airport be put to county voters.
Commissioner J.C. Tellefson said the next steps would be a financial feasibility for an airport business park, an environmental impact study and a master plan of the facility. He agreed with Commissioner John Flower's estimate that would cost as much as the $150,000 site study.
However, Tellefson and Flower said they hadn't waived from the promise not to spend addition county funds on a new airport beyond the site study without a referendum.
"This commission would not spend any money for engineering studies, consultants, digging earth or buying property without a vote of the people," Flower said in summarizing the commission's position.
And although he supported that position, Flower said it could put new airport advocates at a disadvantage because further studies, the economic feasibility study, could make the case for what always had been conceived as an air business park.
The absence of the study would make it important advocates made a rational argument for the airport, Tellefson said.