Tina Ashford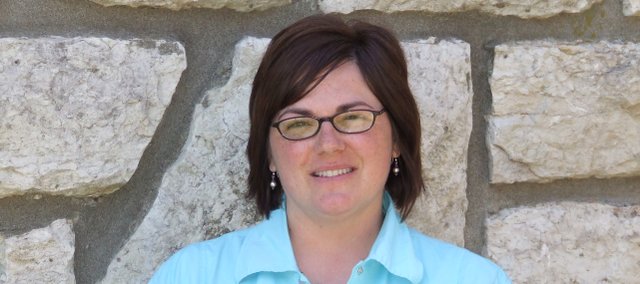 Occupation: Bonner Springs Senior Center director
Family: Husband, Steve; children, Aaron, Nicole, Emily and Autumn
Place of birth: Iola
Q: When did you move to Bonner Springs, and what brought you here?

A: I moved here in 1999. My husband's job brought us to Bonner Springs.
Q: What's the biggest risk you've ever taken?

A: Deciding to remodel an old house.
Q: What's the best piece of advice you've ever been given?

A: Always stand up for what you believe in.
Q: What three things would you want people to know about you?
A: God has blessed me with a loving husband, four great children and a wonderful life.
Q: What did you want to be when you grew up?

A: I wanted to work with and help people.
Q: What's your ideal vacation spot?

A: Sunny Florida on the beach watching a sunset.
Favorites:
Song: I like a lot of different types of music.
Color: Turquoise
Food: Italian