Leavenworth County commissioners accept
FAA

grant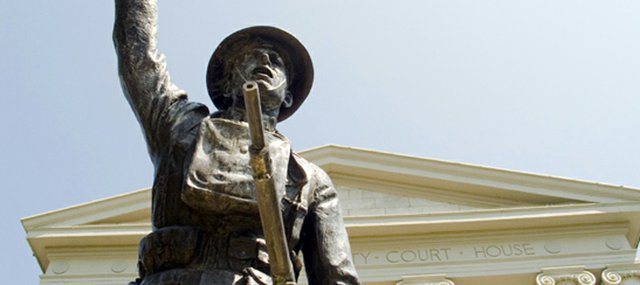 Leavenworth County commissioners agreed last Thursday to sign documents accepting a Federal Aviation Administration grant.
In so doing, commissioners repeated vows that county voters would have to approve a bond issue before land was purchased for the site or construction started. The FAA will provide $150,000 for the study, and the county will pay $4,200 of the required local match with local partners providing the rest.
The vote to accept the money for a site-selection study for a possible new general aviation airport location came on a 2-1 vote. Commissioner Clyde Graeber said he was concerned the county was accepting in bad faith because few believe county voters would approve a bond for such a facility.
Commissioners John Flower and J.C. Tellefson said further studies would allow voters to make a rational decision on an air