Yuletide safety: Tips to keep holidays aglow with joy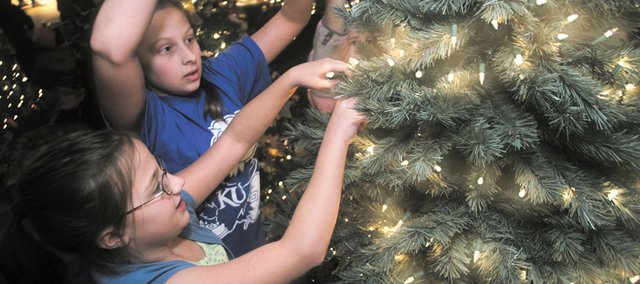 Q: I want to have a real Christmas tree. Can I make it safe?
A: Natural Christmas trees always involve some risk of fire. To minimize the risk, get a fresh tree and keep it watered at all times. Do not put the tree within three feet of a fireplace, space heater, radiator or heat vent. LED lights burn cooler than incandescent lights and pose a lower risk of fire.
Q: How do I decorate with children in mind?
A: Do not put ornaments that have small parts or metal hooks, or look like food or candy, on the lower branches where small children can reach them. Trim protruding branches at or below a child's eye level, and keep lights out of reach.
Q: What about lights on a tree?
A: Never leave a lit Christmas tree or other decorative lighting display unattended. Inspect lights for exposed or frayed wires, loose connections and broken sockets. Do not overload extension cords or outlets, and do not run an electrical cord under a rug.
Q: What about using candles during the holidays?
A: Never, never leave burning candles unattended. Don't put candles on a tree or a natural wreath, or near curtains or drapes. Keep matches and lighters locked out of reach.
From 2003 to 2007, U.S. fire departments responded to an estimated average of 15,260 home structure fires started by candles per year in the United States, and the top five days for home candle fires were Christmas, Christmas Eve, New Year's Day, Halloween and Dec. 23, according to the National Fire Protection Association. Battery-operated flameless candles are an alternative that do not have a fire risk.
Q: Can I get more information online about holiday safety for children?
A: For more information, visit www.usa.safekids.org.