Make way for street crews when heavy snowfall hits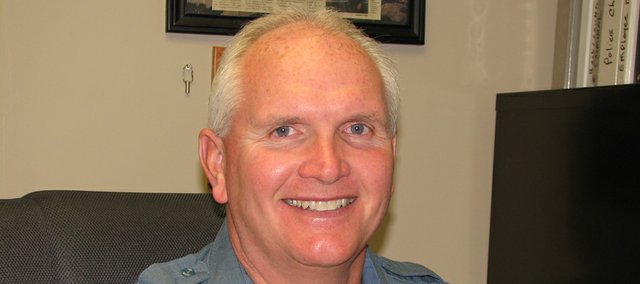 The first official day of winter is Dec. 21, and soon after that, if not before, the snow will be falling. I thought this would be a good time to inform and remind everyone about the new emergency snow routes and procedures that the city recently adopted.
Throughout the city on many of the more heavily traveled streets, you will notice red and blue emergency snow route signs have been posted. These signs state that when 2 inches or more of snow have fallen you are not allowed to park on these streets until the snow has been removed by city crews. The main reason for the snow routes is to allow city crews the opportunity to remove snow from these roads more easily and quickly without having to maneuver around a bunch of parked vehicles. This will allow the majority of our traffic to continue moving safely during periods of heavy snow.
When a heavy snowfall is forecasted, we are asking residents not to park their vehicles on the emergency snow routes. If your vehicle is parked on an emergency snow route when two or more inches of snow falls, law enforcement officers will be putting a warning notice on your vehicle advising you of the violation. We realize this is a new procedure, and it will take some time getting used to. However, after the first few significant snowfalls, everyone should be familiar with the emergency snow routes and the parking procedures. If we continue to see the same vehicles illegally parked during these specific times, you could end up with a parking ticket or having your vehicle towed if it is clearly impeding the process of clearing the roads.
Our main goal is to get the snow routes cleared as quickly as we can so that everyone will be able to travel through our town with minimal problems. If you live on an emergency snow route and see someone illegally parking during a heavy snowfall, please advise them of the new procedures. If we all work together on this, another Kansas winter will come and go and hopefully, the emergency snow routes will serve their purpose.
To find out where the emergency routes are, feel free to contact me at the police department or City Superintendent Gene Myracle at (913) 724-2000.
We hope everyone has a safe and enjoyable holiday season. Drive carefully and buckle up.