Council to consider bow hunting ordinance at next meeting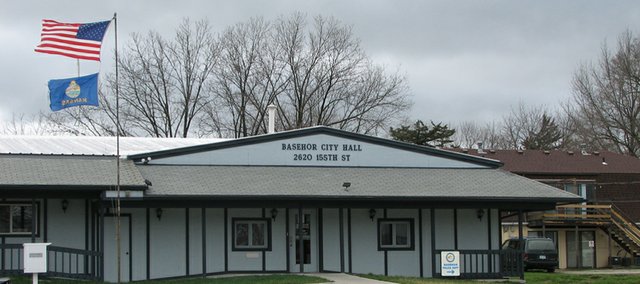 Emotions continue to build as the Basehor City Council and residents vocalize their opinions about deer hunting in the city.
At Monday night's work session, council members addressed for the second time a request from a city resident to allow bow and archery hunting on his property. During the council's January work session, Joe Nick requested the council consider issuing to him a special permit for deer hunting on his property on State Avenue. Bow hunting had previously been occurring on Nick's property because be obtained a permit for it several years ago, but the permit had since expired. Nick told the council in January he wanted to allow people to hunt on his property to control the deer population, as deer had long been destroying his crops.
Several of Nick's nearby neighbors are combating the request because of the danger they say it presents to members of the community.
At the request of council, the Basehor city staff, including Police Chief Lloyd Martley, drafted an ordinance that would allow bow hunting in the city as a means of controlling the deer population. If it went into effect, the ordinance would legalize deer bow and archery hunting in certain areas of the city with each hunter being required to take a proficiency test along with a written exam covering the city's hunting restrictions and guidelines.
Hunters would also have to obtain written permission from the landowners, sign a legal liability release, have a state hunting license and a Kansas deer permit, and pay the city a $10 fee.
Martley said he was involved with the ordinance objectively and desired only for the council to have enough documentation to make the best decision for the city and its residents.
"My stance on this was completely neutral," Martley said. "I was just gathering the information for the council to make a conscious decision."
For more on this story, see Thursday's issue of the Sentinel.