Neighbors: Mitch Pleak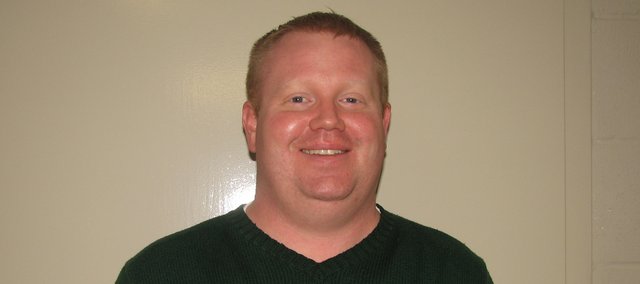 Occupation: Basehor city engineer
Place of birth: Omaha, Neb.
Family: Wife, Carie
Q: When did you move to the Basehor area, and what brought you there?
A: My wife and I will be moving to Basehor this spring from Overland Park. We are excited to be part of this community. I grew up in a small community. I know the advantages Basehor has to raising a family.
Q: What's the biggest risk you've ever taken?
A: My first job after college, I was asked to move to Arkansas for work. I had never been to Arkansas before and didn't know what it was going to be like. My boss asked me if I wanted to fly down there, find a place to live, and check it out. I felt it would be more of an adventure if I didn't scout it out and just go. So, I packed up all my stuff and drove down to Arkansas. It was funny when the apartment leasing office asked me when I was planning on moving in and I told them, "Now!" They gave me the oddest look.
Q: What's the best piece of advice you've ever been given?
A: When given a job, make sure you run the job, and do not let the job run you!
Q: What three things would you want people to know about you?
A: I like to go fishing and duck hunting in Canada. I enjoy spending time with my friends and family. I enjoy being outside.
Q: What did you want to be when you grew up?
A: I always wanted to be some sort of engineer.
Q: What's your ideal vacation spot?
A: The Rocky Mountains
Favorites
Song: I don't really have a favorite song. Classic rock is what I enjoy the most.
Color: Blue
Food: Ribeye steak