Legislative update sessions begin in Leavenworth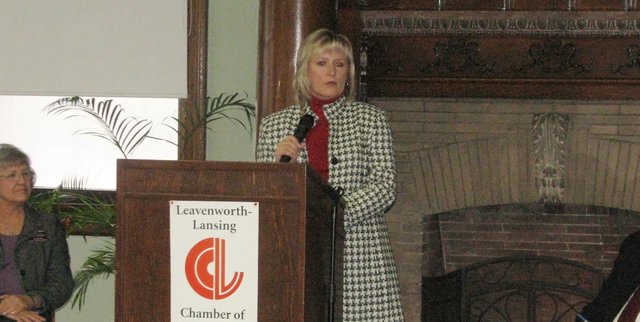 Kansas senators Tom Holland and Kelly Kultala, and representatives Melanie Meier, Connie O'Brien and and Marti Crow visited Leavenworth Friday for the first of the Leavenworth County chambers of commerce legislative updates.
The legislators were introduced to the crowd, then the floor opened up for questions, many of which surrounded the state's budget with $1 billion having been cut.
One audience member's question addressed Gov. Mark Parkinson's proposal for a 1 cent sales tax increase. The proposal didn't make it to the Kansas Legislature, and the audience member wanted to know how much money it would have generated for the state and if any legislators present supported such an option.
Holland said a sales tax increase of one penny would have created about $308 million in revenue for the state, but he wanted to explore a few alternatives before such an increase took place.
"I think in all fairness, we need to look at the tax cuts we've already implemented and consider reversing those before increasing taxes," he said.
Kultala said she thought a sales tax increase could be plausible but only if it were tweaked.
"I think a sales tax increase can pass, but only if food and groceries were not part of that," she said.
For more on this story, see next week's issue of the paper.