Basehor-Linwood announces Courtwarming king, queen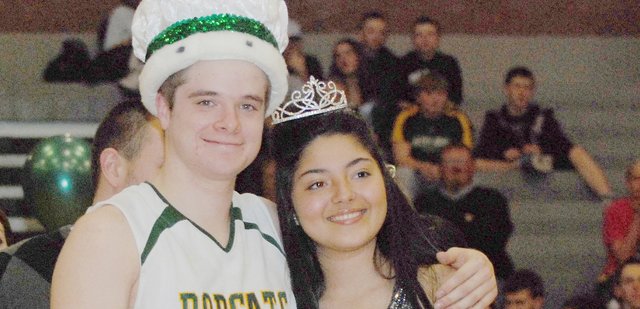 The votes were tallied, and Basehor-Linwood students Mark Vaca and Angie Ocampo were named the 2010 Courtwarming king and queen.
Other candidates this year were McKenzie Farris, Ashlee Ketcham, Christina Self, Cole Bittel, Ryan Ellis and Jake Hattock.
Vaca and Ocampo were crowned during the high school's basketball game Friday, Feb. 5.