Five Questions: Share the love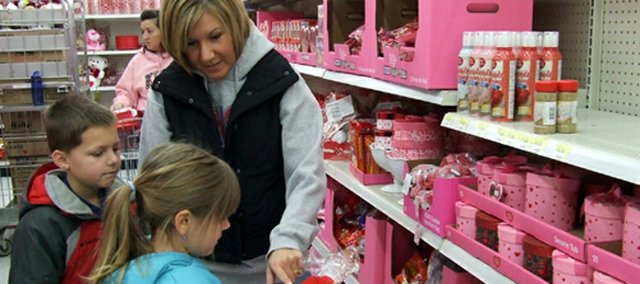 Rae Sedgwick, a Bonner Springs licensed psychologist who practices family and marriage counseling, offers her take on how to ensure a happy Valentine's Day for couples.
Q: Why are couples under so much pressure on Valentine's Day?
A: Trying to meet unrealistic expectations, like somebody else's idea of what is perfect. They're looking for and not finding the "ideal."
Q: What do you think Valentine's Day is really about when it comes to relationships?
A: It's a celebration of all that can be good in committed relationships, an emphasis on each other and together what can be accomplished in life. Loving another person increases the capacity for loving in general and doing good in the world.
Q: What are some tips for ensuring a happy Valentine's Day for both partners?
A: Plan ahead. Check out plans with your partner. Keep it simple. Go home early. Love that began as a flaming fire echoes on through life as flickering candle light.
Q: What are some things to avoid on Valentine's Day?
A: Avoid setting expectations too high, spending too much money, forgetting that women and men need and enjoy doing different things on Valentine's Day and overlooking the simple. The time you spend together is what makes it special — the gifts given are expressions of love, not love itself.
Q: How does someone set expectations aside and just enjoy the holiday?
A: Remember what it was that first brought you together. Try to see the world from your partner's viewpoint. Think about the day as though it were the only day you had to celebrate your love for one another and that you were the only couple in the world. Remember that loving is about growing, compromising and celebrating one another, not the self. The time you take for one another is a building block in the foundation of a lasting marriage. One simple rose and a card will last far longer than a bushel basket full of "I forgot." Love is like a pebble dropped into a pool of water — the effects lasting longer and reaching farther than the pebble itself.