County commission hears quarterly reports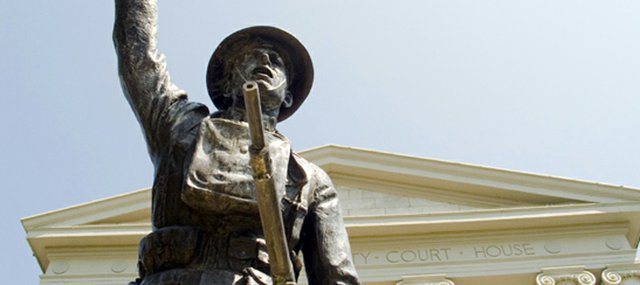 Leavenworth County's solid waste, health, emergency medical services and planning and zoning departments presented quarterly reports Thursday to the Board of County Commissioners. In response to the reports, the commission approved purchase of nine new computers and a plan to swap vehicles between two departments.
Jamie Miller reported on the health and emergency medical services departments. The health department, he said, has made some adjustments to increase its efficiency starting with some new hours. The department is now open from 8 a.m. to 5 p.m. with no closing time for lunch. Some of the health department's computers are obsolete, Miller said, and need to be replaced. The commissioners unanimously voted to allow the health department to buy eight new desktop computers and one new laptop computer at a cost of $11,300.
The emergency medical services department has requested a $35,000 grant from the Kansas Board of Emergency Medical Services, Miller said, for purchase of 10 new cots. EMS also wanted to switch a Ford Taurus from its department with a Ford F250 in the health department. Miller said the F250 would better serve EMS, and the Taurus would better serve the health department, so it made sense to reallocate these vehicles. The commissioners agreed and voted unanimously to swap the two vehicles.
Mark Wilson, solid waste director, said the department had encountered several problems already this winter with equipment freezing, but the staff was working to solve these issues. The department made $104, 791 beyond what was projected for its 2009 revenue and spent $20,594 less than was budgeted, Wilson said.
Planning and zoning director Jeff Joseph said the department had established three main goals for 2010: continuing to make customer service its first priority, to create and implement a simple set of zoning and subdivision regulations, and to work toward developing building codes for the county and occupancy permit and inspection programs.
For more on this story, see next week's issue of the newspaper.