Neighbor: John Roberts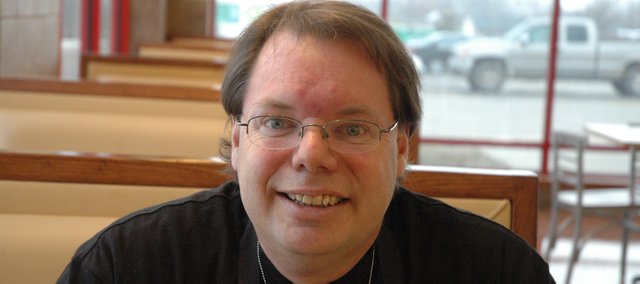 Occupation: Deli manager at Price Chopper in Bonner Springs
Place of birth: Minneapolis, Minn.
Family: Wife, Lisa; son, Joseph; daughter, Cherise
Q: When did you move to Bonner Springs and what brought you here?
A: 2005. Jet Fuel Café. I was sought out by the owner to open it, to write the menu, from the ground up.
Q: What's the biggest risk you've ever taken?
A: Learning to play saxophone in a dormitory.
Q: What's the best piece of advice you've ever been given?
A: Don't be afraid.
Q: What three things would you want people to know about you?
A: I'm approachable, spontaneous and adventurous.
Q: What did you want to be when you grew up?
A: I think what I remember from being a kid is I wanted to be a sailor.
Q: What's your ideal vacation spot?
A: Puerto Vallarta, Mexico
Favorites:
Song: "Kashmir," by Led Zeppelin
Color: Deep blue
Food: Italian