Holy Angels celebrates opening of new church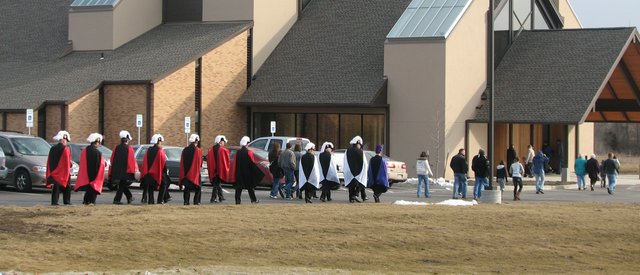 Holy Angels Catholic Church was packed with more than 1,000 people Sunday morning as the community celebrated the first service in its new church.
Archbishop Joseph Naumann presided over the service, which honored the 144-year history of Holy Angels.
"This is indeed a historic day in the long and beautiful history of Holy Angels," Naumann said. "Four churches, two fires, name changes... later we celebrate this moment in this magnificent fifth church."
For more on this story, see Thursday's issue of the Sentinel.