Ribbon cutting planned for new elementary school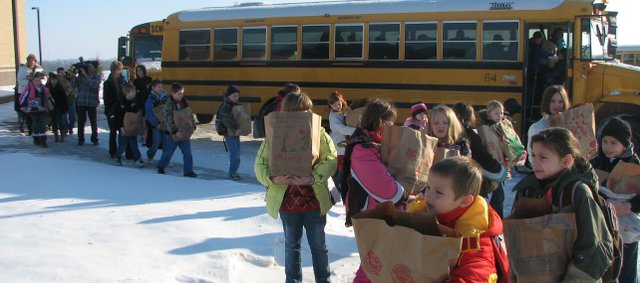 A ribbon cutting and dedication ceremony for Basehor Elementary School 3-5 will be at 2 p.m. Sunday Feb. 21 at the school, 15241 Basehor Blvd.
The program will include a welcome by Dayna Miller, USD 458 Board of Education president, and remarks and recognition by principal Teri Boyd and Superintendent David Howard, as well as Sen. Tom Holland and State Board of Education member Janet Waugh.
The school's students will sing and present the colors, and the Basehor Chamber of Commerce will conduct the ribbon cutting.
The event is open to the public, and tours and refreshments will be provided.