County resident submits airport petition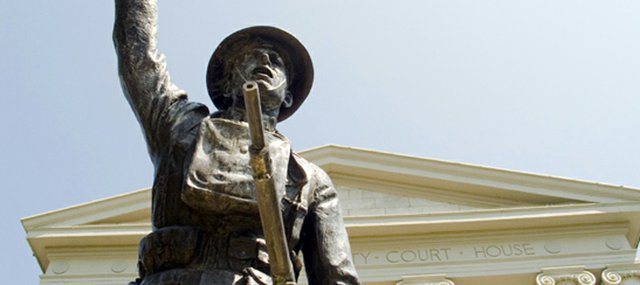 After almost a three-month endeavor, a Leavenworth County resident has thrown a wrench in the plans for an airport in the county.
Since the Leavenworth County Commissioners passed a charter resolution Dec. 3 allowing the county to establish an airport, Irene Tork has been working to put the future of that airport in the hands of voters. To do so, Tork needed to collect 618 signatures from registered Leavenworth County voters on a petition that would force the county to put a decision about the airport on an election ballot.
At Thursday's Board of County Commissioners meeting, County Clerk Janet Klasinski announced Tork had collected more than 1,200 signatures from residents in all areas of the county. Klasinski said she had verified more than 618 of those signatures were valid, and thus, Tork's petition left commissioners with a choice: drop the issue for now or call a special election to the tune of about $30,000.
The commission chose to table the item until its Feb. 25 meeting when County Counselor David Van Parys would be present.
For more on this story, see next week's issue of the newspaper.