Lansing student is county's spelling bee champion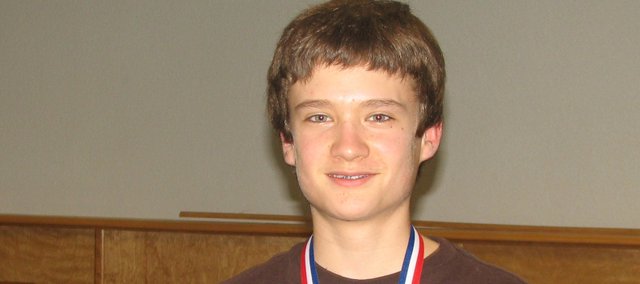 After a seven-word duel, Lansing Middle School sixth-grader Graham Forrester took first place in the Leavenworth County Spelling Bee.
Forrester claimed his plaque with the correct spelling of the word "protagonist." He and runner-up Melanie Howard, MacArthur sixth-grader, will now go on to the state spelling bee March 13 at Barton County Community College.
The following Basehor-Linwood school district students participated in the county spelling bee:
Annie Cygan, Basehor Elementary; Rachel Kamm, Basehor-Linwood Middle School; Alexandra Levinson, Basehor-Linwood Middle School; Brandon Ray, Sixth Grade Center; Eric Scott, Glenwood Ridge Elementary School; and Calder Hollond, Linwood Elementary School.