'

A Snake in the Grass' making its debut at Basehor-Linwood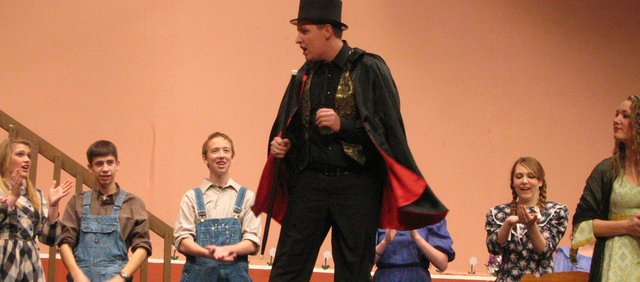 Audience members are in for a wild western ride in Basehor-Linwood High School's newest play.
"A Snake in the Grass" opens at 7 p.m. Thursday at the high school, with showings Friday and Saturday night, along with a Sunday matinee.
Seniors Christina Self and Kevin McQuitty and sophomore Steven Coy take the lead roles in this melodrama about a much-adored maiden in a small town who will need rescuing from the clutches of a fast-talking snake oil salesman.
For a full story on the play, see the Feb. 25 issue of the Sentinel.