Council passes bow hunting ordinance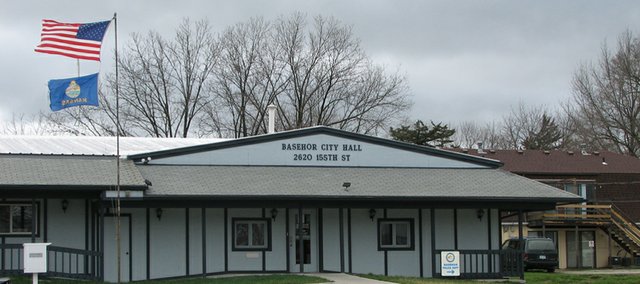 The Basehor City Council took action Monday on one of this year's most emotionally charged items.
At the regular meeting that evening, the council approved, 4-1 with council member Bill Moyer opposed, an ordinance that allows deer hunting in Basehor.
During the council's January work session, Joe Nick requested the council consider issuing him a special permit for deer hunting on his property on State Avenue. Bow hunting had previously been occurring on Nick's property because be obtained a permit for it several years ago, but the permit had since expired. Nick told the council in January he wanted to allow people to hunt on his property to manage the deer population, as deer had long been destroying his crops.
At the request of the council, the Basehor city staff and Police Chief Lloyd Martley drafted an ordinance that allows bow hunting in the city as a means of controlling the deer population. The ordinance legalizes deer bow and archery hunting in certain areas of the city, with each hunter being required to take a proficiency test along with a written exam covering the city's hunting restrictions and guidelines.
Hunters also have to obtain written permission from the landowners, sign a legal liability release, have a state hunting license and a Kansas deer permit and pay the city a $10 fee.
Several members of the community were working to keep the ordinance from passing, citing it as a tremendous safety issue and a potential burden to the Basehor Police Department.
For more on this story, see Thursday's issue of the Sentinel.