Neighbors: Adrianne Law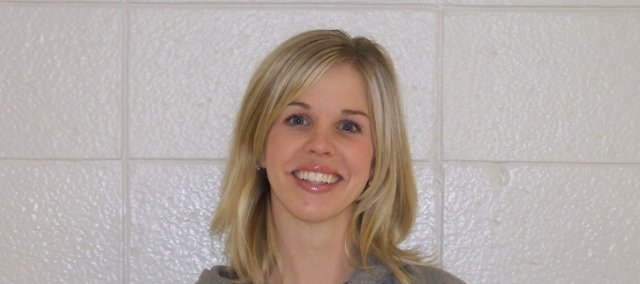 Occupation: Bonner Springs High School business teacher
Place of birth: Emporia
Family: Boyfriend, Fredy; dogs, Maggie and Drew; mom, Marcia; dad, Rick; siblings, Ashley, Greg and Adam.
Q: When did you move to the Bonner Springs area, and what brought you here?
A: Bonner Springs High School was my first teaching job, which began seven years ago.
Q: What's the biggest risk you've ever taken?
A: While in high school, my friends and I bungee jumped to celebrate our birthdays.
Q: What's the best piece of advice you've ever been given?
A: Find a career that you love and a job you enjoy every day!
Q: What three things would you want people to know about you?
A: I love to travel and have been through most of Western Europe. I appreciate growing up in a small town, and I am fortunate to have amazing family and friends.
Q: What did you want to be when you grew up?
A: A teacher, of course!
Q: What's your ideal vacation spot?
A: Somewhere warm and with a beach close by.
Favorites:
Song: "Clocks," by Coldplay
Color: Pink
Food: Mexican