Orchestra student achieves school first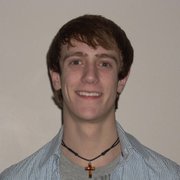 In just his second year at Basehor-Linwood High School, sophomore Russell Clark is making history.

Clark was recently named to the Kansas Music Educators Association All-State Orchestra, the first student to achieve this honor since the high school's orchestra program began in 1999.
When he received word he had been selected to the state orchestra, Clark said he was at a loss for words.
"Oh, I was speechless. Just speechless," Clark said. "I was really happy to hear I had made district, and then to make state. I couldn't believe it. I called my parents, and they were so excited."
Being named to All-State was a two-tier process, including auditions in Baldwin and Salina and many hours of preparation.
Clark said he put a tremendous amount of time into practicing for the auditions.
"Practice, practice, practice," Clark said of the time leading to the selection process. "I had my private teacher helping me a lot. I got the pieces way ahead of time and started working on them early. I practiced a lot on my own, and when we had down time in class, I would practice then, too."
Basehor-Linwood orchestra director Paul Wilburn said he was quite proud of Clark and emphasized what an honor it was to be selected.
"It represents that you're one of the best players in Kansas," Wilburn said. "It's a very difficult, heavily filtered process. To make it is remarkable."
Saturday, Clark will be able to feel the full extent of All-State's remarkable qualities as he travels to Wichita to perform with the full concert. The experience is one Clark says he is looking forward to, a memory that will last.
"I'm excited about playing with the full symphony," Clark said. "Just being surrounded by that high caliber of players, it just makes you want to play better. I think it will be amazing."
Wilburn says he hopes Clark will drink in each second of the weekend All-State performance because he is deserving of all the recognition he receives.
"He has earned every bit of it," Wilburn said. "He has a mix of intelligence, talent and maturity. He's a real leader at this school."