Teachers prepare for moving day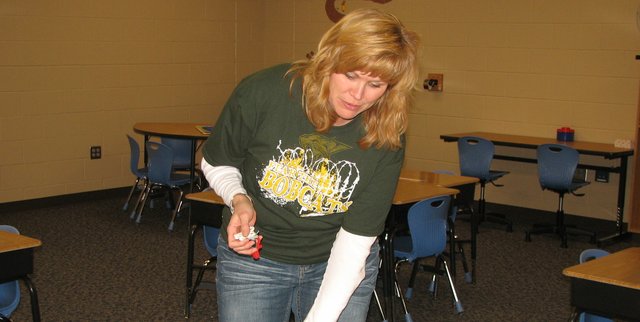 The big day is almost here.
Basehor Elementary School third-, fourth- and fifth-grade teachers and students will be making a huge transition Wednesday morning as they move into their new intermediate building, Basehor Elementary School 3-5, off 155th and Hickory streets.
The school was buzzing Tuesday as teachers and staff did some final unpacking, cleaning and arranging in preparation for the students' arrival.
Wednesday morning, the students will arrive at the old Basehor Elementary just as the normally would for attendance and lunch count. Around 9:15 a.m., they will all be bused over to the new school together, with teachers and administrators waiting to welcome them.
"We've worked really hard, so it will be fun to see it all come together," fourth-grade teacher Jayne Denny said of the much-anticipated move. "I couldn't be more excited."
To read more and for a story on the moving day, see Thursday's issue of the Sentinel.