Afternoon fire in Linwood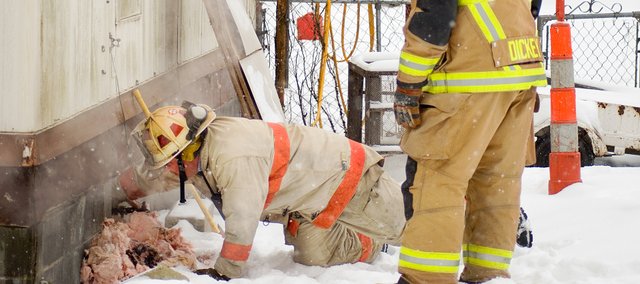 Neighbors to a nearly 80-year-old Linwood man said he was OK after his house caught on fire Wednesday afternoon.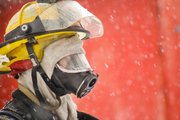 Matt Hilt, who works at the Old World Cabinet Inc., 322 Main St., Linwood, said the man came to their door to tell them his house was on fire.
Hilt said the man had put a space heater in the crawlspace to thaw some pipes, when the insulation and furnace caught fire.
Hilt said he grabbed a fire extinguisher from his shop and was able to put out the furnace, before evacuating the building and calling the fire department.
"I tried to get the fire put out, but it was too much for me." Hilt said.
Coincidentally, Hilt said the person who inspects and recharges their fire extinguishers had just come by shortly before the fire started.
Sherman Township Fire Department Chief Dan Tallman said there were no injuries during the fire and he hadn't yet determined a cause.
The Tonganoxie Fire Department, Fairmount Township Fire Department, Reno Township Fire Department and the Leavenworth County Sheriff's Office responded to the scene.